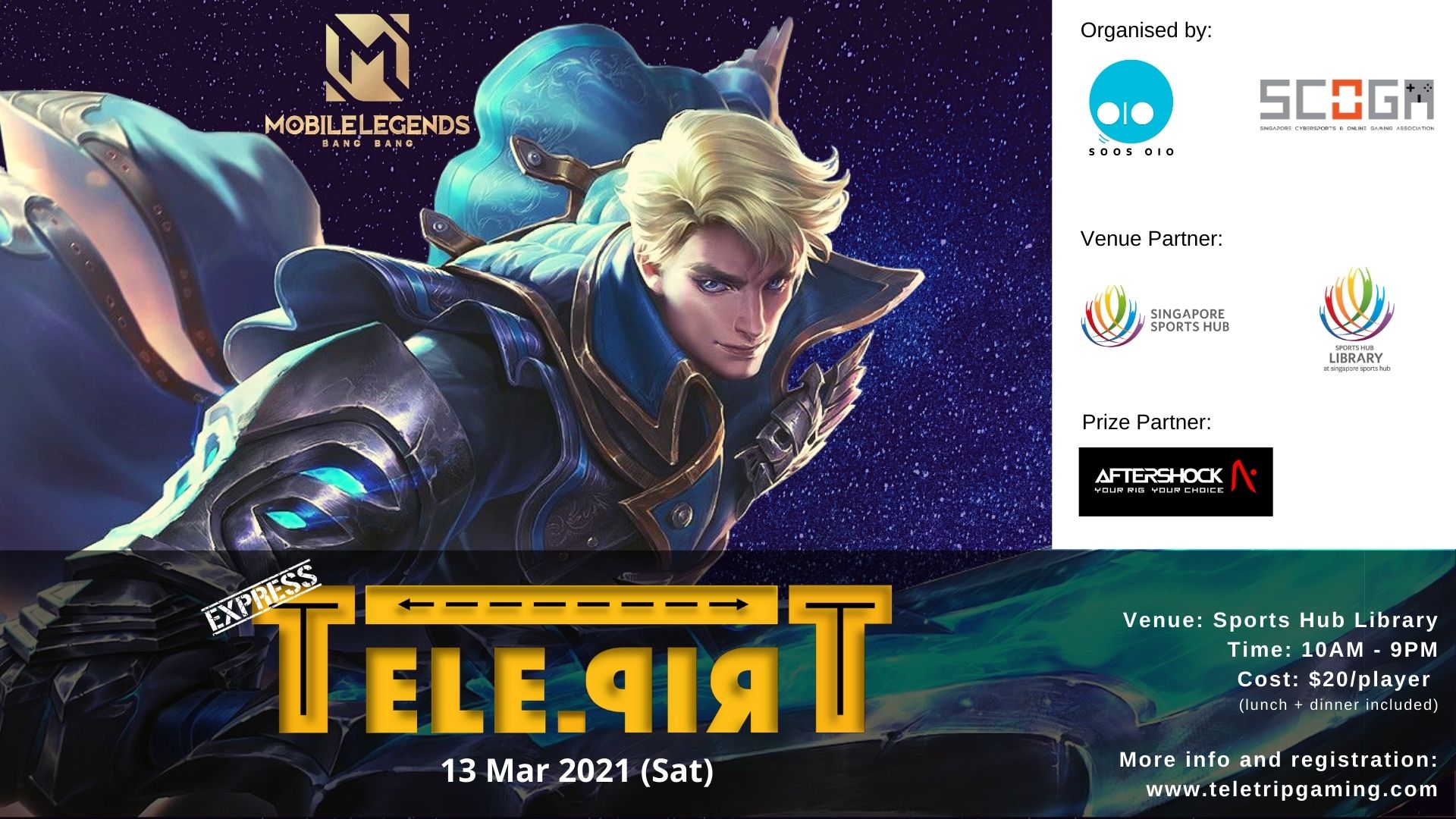 Wanna increase your chances of WINNING in Mobile Legends and make new friends?
Yes, you read it right, TeleTrip is back this year and it is happening on 13 March 2021 (Saturday)! We are heading down to the Singapore Sports Hub Library for a WHOLE DAY of Mobile Legends gaming!
Experience the thrill of close gameplays with teammates of different skill levels at TeleTrip. Unlock your potential with loads of fun, new teammates, new friends, and a dinner party! For those who are new to TeleTrip, you can read more at https://www.teletripgaming.com/teletrip/.
For TeleTrip, you have to BYOM (Bring Your Own Mobile & Charger) and use your own data during games. So remember to update the game before TeleTrip!
NOTE: TeleTrip will go ahead with precautionary measures (according to Ministry of Health guidelines) during the event.
Event Details
Date: 13 March 2021 (Sat)
Time: 10 AM – 9 PM
Fee: $20/pax.
Venue: Sports Hub Library
(4 Stadium Walk, Singapore 397697. MRT: Stadium Station – Circle Line)
Registration Deadline: 7 March 2021 (Sun)
Facebook Event Page: https://fb.me/e/3GLbObQwm
The fees include:
Please note that your slot is NOT confirmed after submission. Confirmation of slot is only after payment is received within 24 hours of your submission. After your registration, an email will be sent to your email address with payment details. Remember to email us your proof of payment after you made the payment. Apologies for the manual payment process as we try to keep the cost of TeleTrip affordable. >_<
Registration Form
For those who has registered an account with TeleTrip, please login to complete the form.